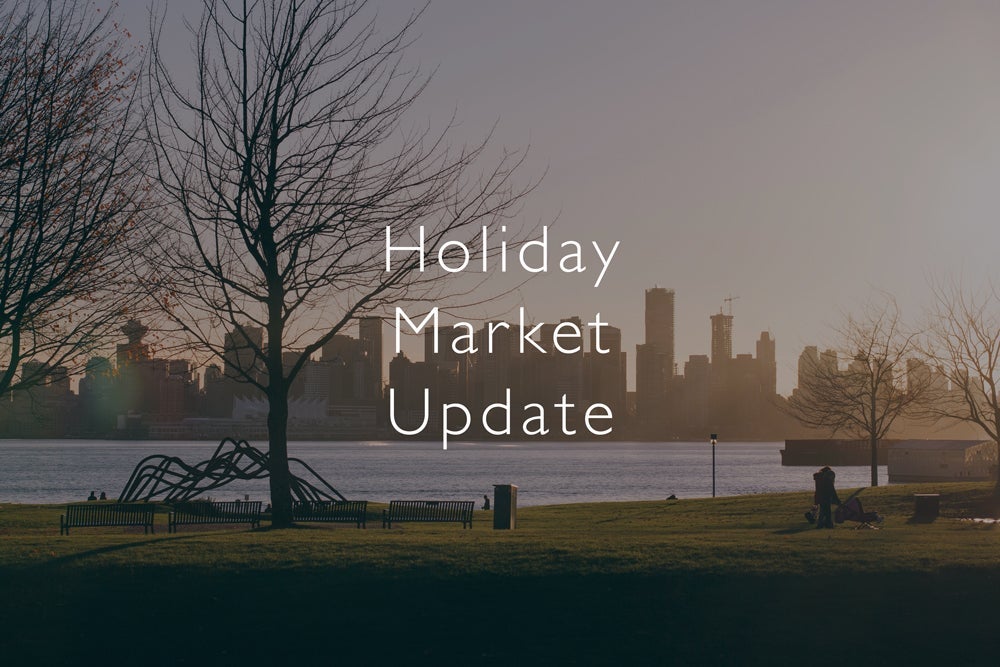 Helping many of you realize your real estate dreams in 2017 was so much fun. I can't thank you enough for your loyalty, support and generous referrals of your friends and family. I couldn't be more grateful for such cool clients. I wholeheartedly appreciate the trust you put in me and my team.

Wishing you and all your loved ones the happiest of holidays and I look very forward to connecting with each and everyone of you in the New Year. Please don't ever hesitate to reach out if you have a real estate queries. I love it when I hear from you!

Now for what's been happening in the market the last few months and the year over all!


Is it just me or has 2017 gone by like a DT one bed condo listing? 

I believe we're all less surprised each year by this anomaly of a market. Speculation is something not many of us are good at anymore, but we have continued to stay strong through the ups and downs – well, mostly ups! Over the last few years, the question "I want to move, but where will I go?" has been top of list for a long time.
I'm here to help! Creativity and thinking outside the box are my favourite parts of being a real estate professional, and I believe that's the kind of skill that my clients need to realize their dream homes and investment properties.
For the hard stats, view the Real Estate Board of Greater Vancouver's November report,
"Metro Vancouver continues to experience above-average demand and below average supply."