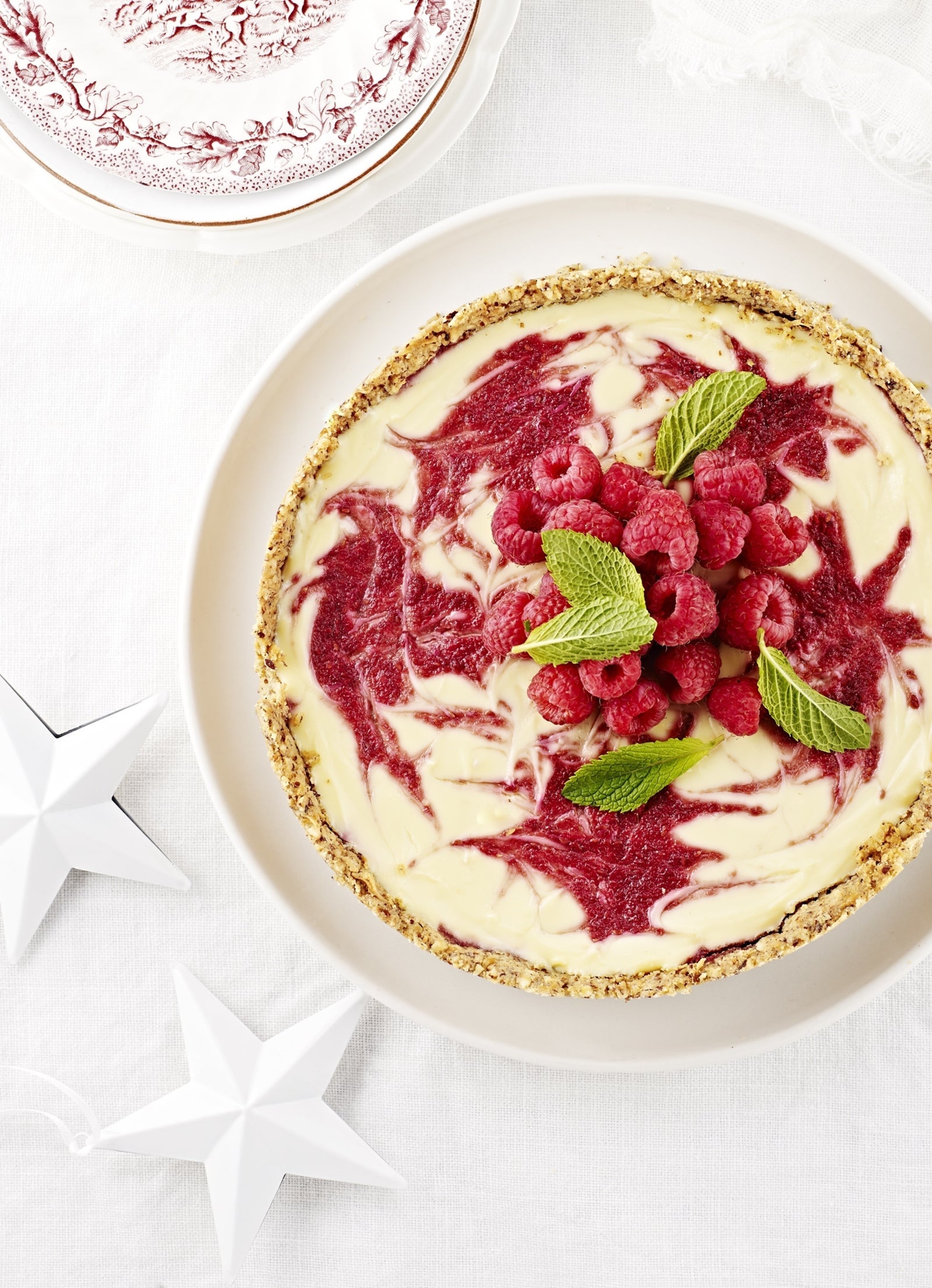 Christmas Berry Swirl Cheesecake
If you're looking for a Christmas treat this holiday, try Sarah Wilson's, "I Quit Sugar" blog for some amazing ideas.
Feeling not so sure about making something for guests on your first try? I've tested this recipe and it is amazing. I suggest you give it a go. 
I must say this was not only a total hit for my last dinner party, but its rich and creamy too. Best off, it's zero sugar, so you can get away with an extra piece and less of a after crash.  
Here's what you'll need to put it together (which might require a quick trip to the grocery store on your way home for work). 
1 cup frozen raspberries
750 g cream cheese, at room temperature
2 tablespoons full-fat plain or Greek yoghurt or sour cream
3 tablespoons coconut cream
1/2 cup rice malt syrup1 egg
dash vanilla powder 
1 cup shelled pistachios or hazelnuts
1 cup shredded or desiccated coconut
1 cup almond meal, or other nut meal, or LSA
120 g unsalted butter, softened 
For the complete instructions, jump on over to Sarah Wilsons, "
I Quit Sugar
".