New developments are starting to pop up all around Vancouver, and I'd love to keep you updated on the best and most valuable living spaces.
This wildly anticipated Davie & Denman village development will provide incredible opportunity for those who love being minutes from English Bay, Stanley Park, the Seawall and the best restaurants Downtown has to offer.
MIRABEL BY MARCON
Mirabel's 2-story tower will be coming to market late June -early July. That's so very soon!!!
The final phase will be complete with 153 market residential and 68 social housing units, 4 levels of underground parking (257 spaces) that will be accessed from the rear lane. The 2-story tower will be surrounded by two 18- and 19-story buildings with 15- and 14-stories, respectively, being allotted to residential units.
With each building standing 53 m and 48 m above street level, you'll enjoy incredible views from the shared rooftop patios. Plus, residents will have access to the free-standing amenity pavilion that will join the towers.
While Marcon has kept the complete plans secret for the moment, the following mix of residents were proposed:
1 x studio
38 x 1-bedroom with seven different floor plans to choose from in 517-861 sq ft
52 x 2-bedroom with 12 different floor plans to choose from in 767-1,355 sq ft
10 x 2-bedroom + den at 1,355 sq ft
4 x 3-bedroom + den with two different floor plans to choose from in 2,180-2,526 sq ft
4 x 3-bedroom + flex + den with two different floor plans to choose from in 2,100-2,526 sq ft
It's been noted that the modern design will reflect West Coast style by including seamless indoor-outdoor living spaces. Electric vehicles are here to stay, so the parkade will include 35 electric car stalls for charging your car at home.
This is the convenient space that you've been waiting for at Davie & Broughton. Stay in close touch with me for Developer-Awarded VIP access. Yes, we can get in there before the public!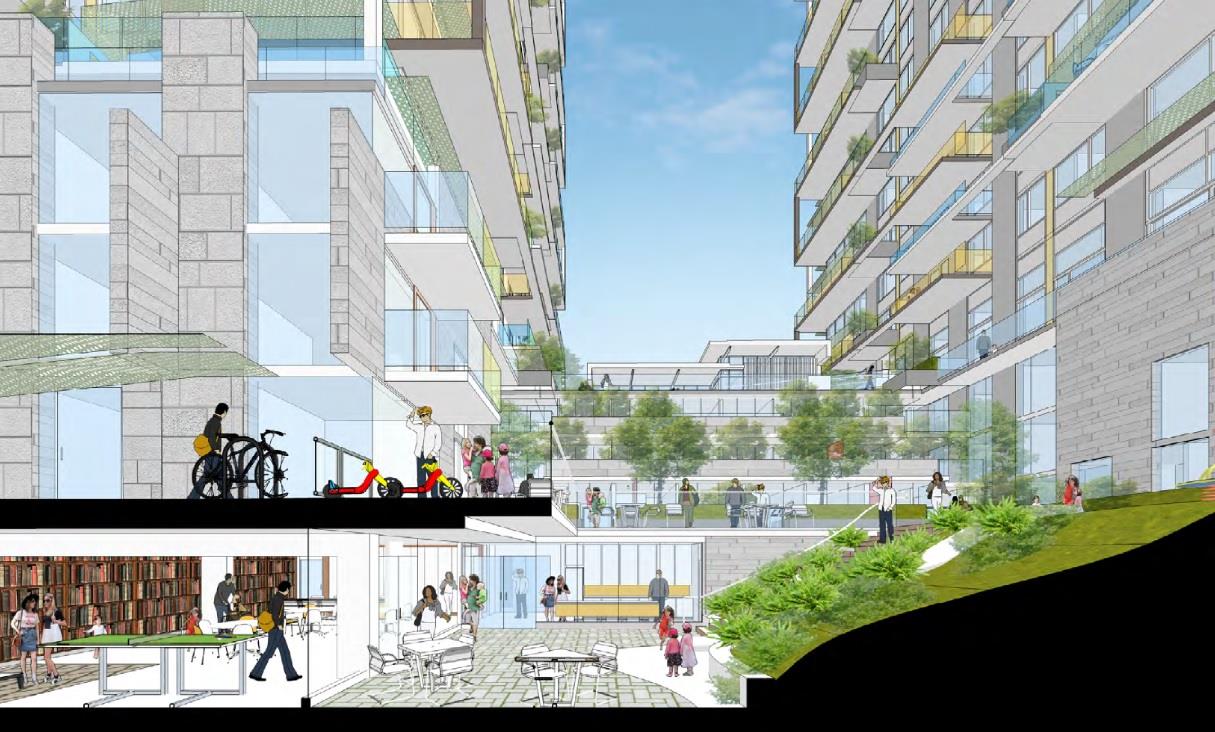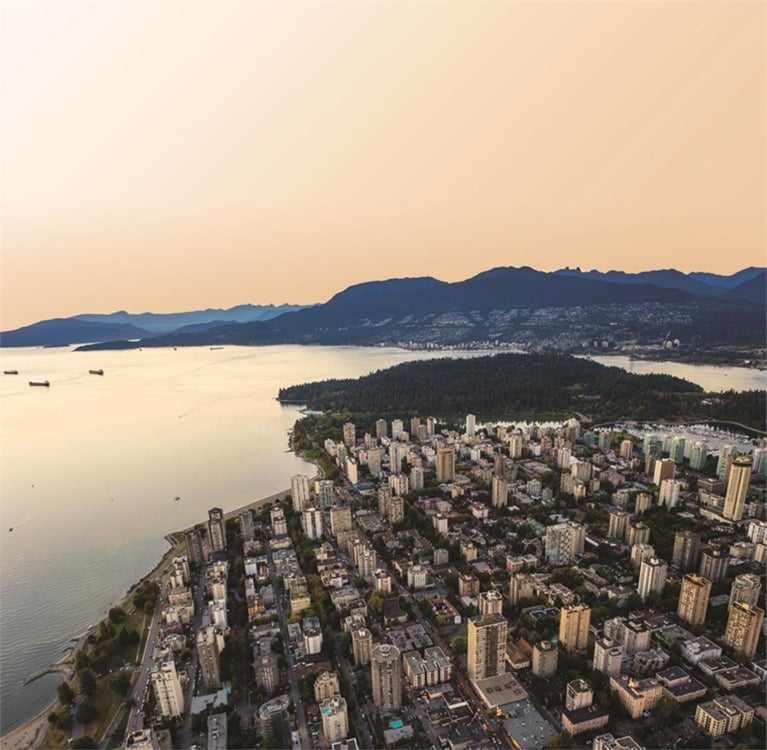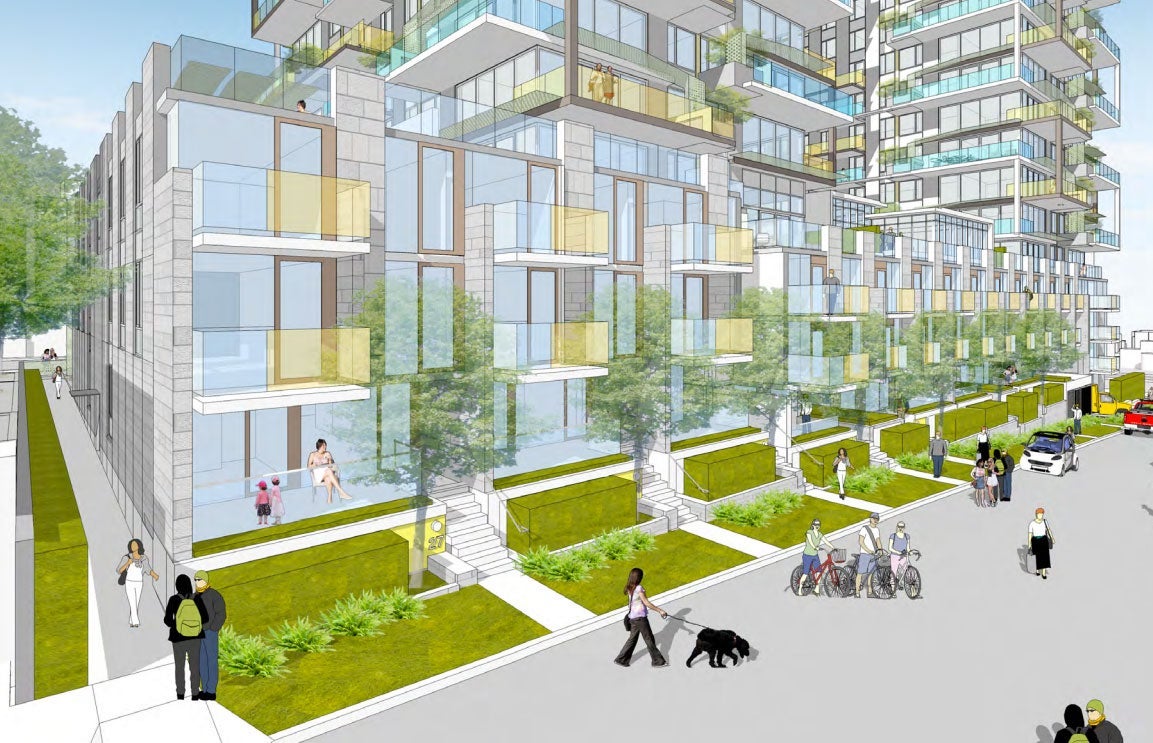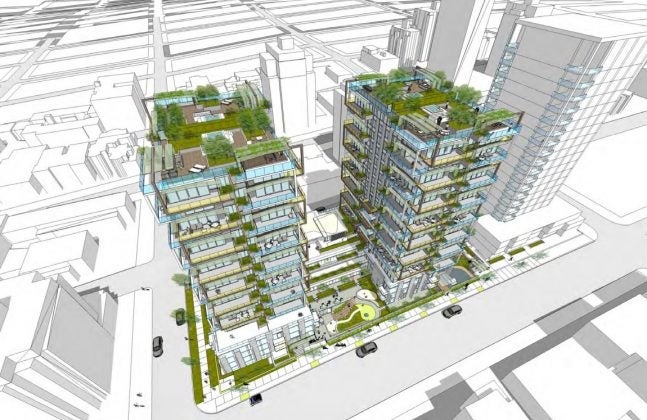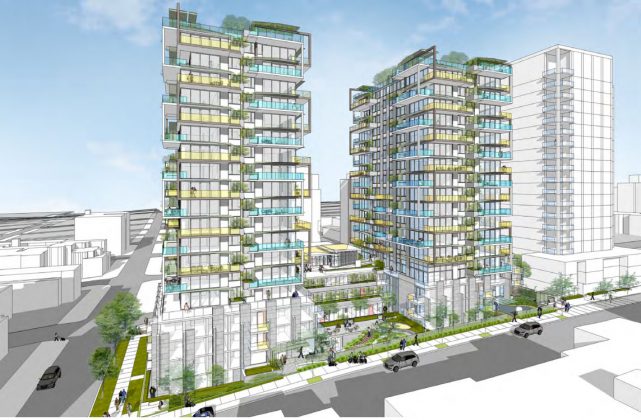 While False Creek neighbourhood is not a specific development to watch, it is a neighbourhood that is getting better all the time. In fact, the city of Vancouver recently released concept plans for a nearby park. It's amazing!

Features of the park include a great lawn, elevated park, a wetland habitat, and more. It's anticipated to be one of Vancouver's favourite car-free and family-friendly spaces.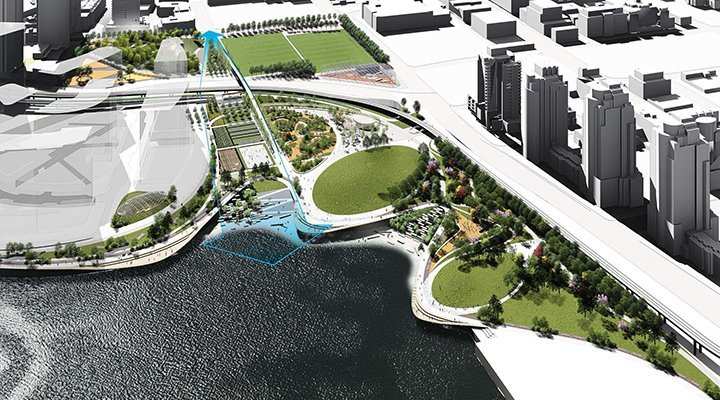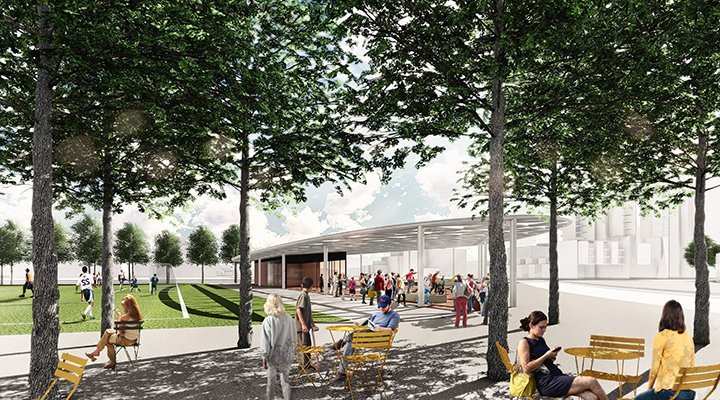 I could go on, but if you haven't seen the updates, definitely check out the 
False Creek Park plans
 to replace the via-duct.
If you've had your eye on this area, or your interest is piqued, then contact me, 
Katie Burkard
. I will ensure you receive first notice of units that are coming to market in this neighbourhood.